Halloween might be the scariest night of the year, but here at Culture Foundry we tackle spooky stuff year-round. Here are some of our most ghastly experiences and how we turned them into candy.
---
It's a dark and stormy night, the power goes out and your site goes down. Who do you call (other than ghostbusters)?
With our 24/7 support plan, you always have an on-call member of the Culture Foundry team equipped to fight in the haunted house for you.
Your site is unfindable to your most valuable users. When your site isn't built with ADA and SEO in mind, it's about as visible to users as a ghost.
Culture Foundry keeps your site compliant with the latest developments in accessibility and search engine optimization.
Your old site's infrastructure is more patched together than Frankenstein's monster. How do you piece it back together?
Our technical architecture specialists won't be spooked by skeletal sites. We've got a dedicated DevOps team to support you.
Are those cobwebs in your back-end editor, or do you just have three years' worth of plugin updates?
We offer managed hosting so that those pesky site and plugin updates don't creep up on you.
Unpredictable digital needs are driving you batty. What would it be like if you had predictable spends and no spooky surprises?
We offer retainer programs for our clients so that they're always covered and know who to turn to in a fright!
You don't know where to start and your digital strategy is as murky as a swamp at midnight. How do you navigate through it to find a clearer path?
We offer discovery sessions as a standalone deliverable to debunk the black hole that is your digital project and get you started.
A headless CMS is helpful, not horrific, but being stuck on a proprietary one with no autonomy sure is. How do you escape this house of mirrors?
We've built headless and migrated sites off proprietary content management systems to give clients the agility and flexibility they need.
Has the Drupal vampire sucked the life out of your site? We know the pain. Migrating to the latest Drupal version – 'nough said.
We can't even call it a migration. It's a new build and we're helping many clients navigate this haunted pathway.
Your site's problems devour your budget faster than a zombie eats brains for breakfast. Gross, we know.
We offer solutions that we can tailor to your current budgets, while it may not solve the entire problem, we'll help you prioritize the issues and knock them out at the rate you can afford.
It feels like your website is hiding you in a costume. How can we unveil your true identity?
Our design team are experts in bringing your site back to life so it's no longer stuck under (mummy) wraps.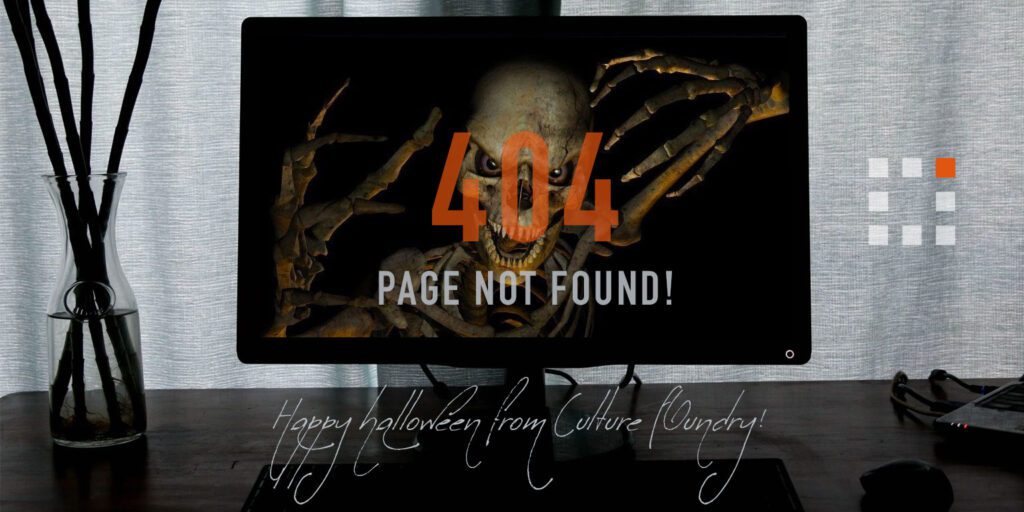 ---
Are any of these scenarios haunting your website? Contact us today and we'll debunk those spooky mysteries around your site. Happy Halloween from us at Culture Foundry!
Culture Foundry is a digital experience agency that helps our clients elevate their impact with beautiful technology. We provide the expertise and insight at every layer that makes a great digital experience for websites and applications possible. If you're committed to elevating your digital experience, contact us and we'd be happy to schedule a chat to see if we're a fit.
(Psst! We also happen to be a great place to work.)